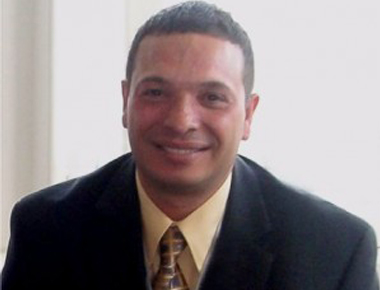 Julio Somarriba has been in the aircraft industry for many years.
His journey began in the mid 80's in a machine shop at Aircraft Modular Products (AMP), the pioneering aircraft seat and cabinetry maker. There, he held various positions within the manufacturing process to include Composites-Wood Shop, Pull Test and Sales Technical Support. He gained much knowledge through hands-on experience with the development and making of armrests, bulkheads, and crew rest panels. Also, he worked with the team that helped in developing the 9G test and 16G Dynamic Testing for Boeing Business Jet (BBJ) in Waco, Texas and Lufthansa in Hamburg, Germany and the Crash Dynamic Lab at Wichita State University (WSU), Kansas – the nation's premier aircraft and component testing center.
In the Sales Technical Support, Julio was responsible for the delivery and installation of the seating and cabinetry assemblies to the major completion centers: Dassault/Falcon Jet – Little Rock, Arkansas and LeBourget, France; Jet Aviation, Gulfstream, Lufthansa and Embraer - this would be the turning point in his career.
Julio's work now had much visibility in terms of his work ethic and his attention to details which led him to Dettmers Industries/DeCrane Aerospace in the early 2000's. Here, he was placed in a position wherein he traveled extensively to the Middle East, Europe and South America to oversee and train on the seats installations for upholstery design and cabin installations. It was during this time he was recruited by Bombardier – the multinational manufacturer of business jets, to do the same work.
Julio had built a reputation for providing quality service and having extensive knowledge within the field of aircraft interiors. Julio was committed to using his knowledge to provide elite services to the companies he had forged relationships with throughout the years and in early 2007, with sheer drive and determination, Julio formed Wisetouch Interiors.